Today Cara and Amy came over with their little ones, Max and Heather. We were planning on getting together at 1:00 but it turned out that all our kids were running about 30 minutes late which was making all of us about 30 minutes late. Amy had just purchased a new stroller and had a few pieces she needed to assemble. Cara decided to scoop up Heather because she is just so darn cute. Unfortunately, Heather was also over-tired and rather grouchy. Cara was left to the task of soothing Heather. Then Max decided he needed to get fussy. I laid down on the floor with him and attempted to entertain him. Then Marcus came over. All of a sudden it hit me. It is going to be like that. I'll be on the floor jiggling one kid while another tries to crawl all over me! What am I getting myself into! Mostly I was smiling though because I was surrounded by cute babies. That is going to be wonderful.
The six humans along with the pooch then headed out like a train of strollers to the neighborhood park. Heather slept the whole time and Marcus and Max hit the swings. It was quite a lovely afternoon.
Max and Marcus enjoying the swings.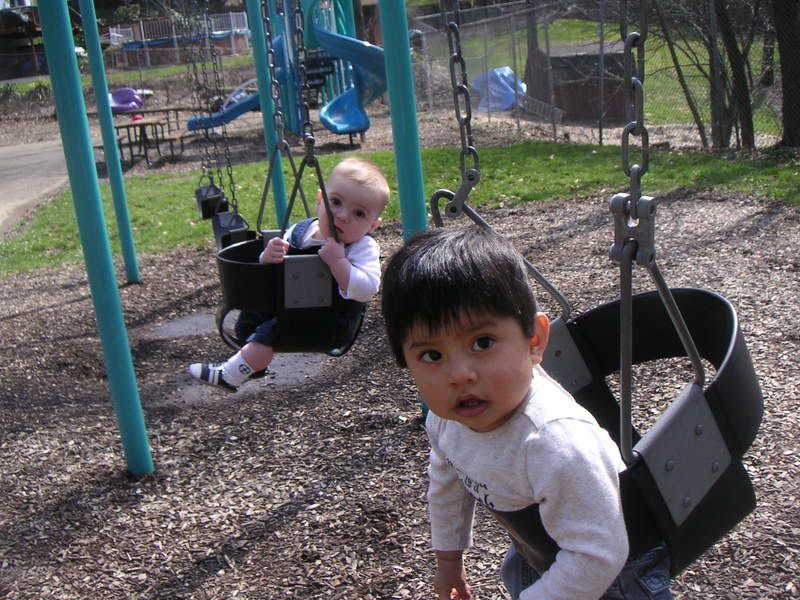 Heather enjoying her stroller.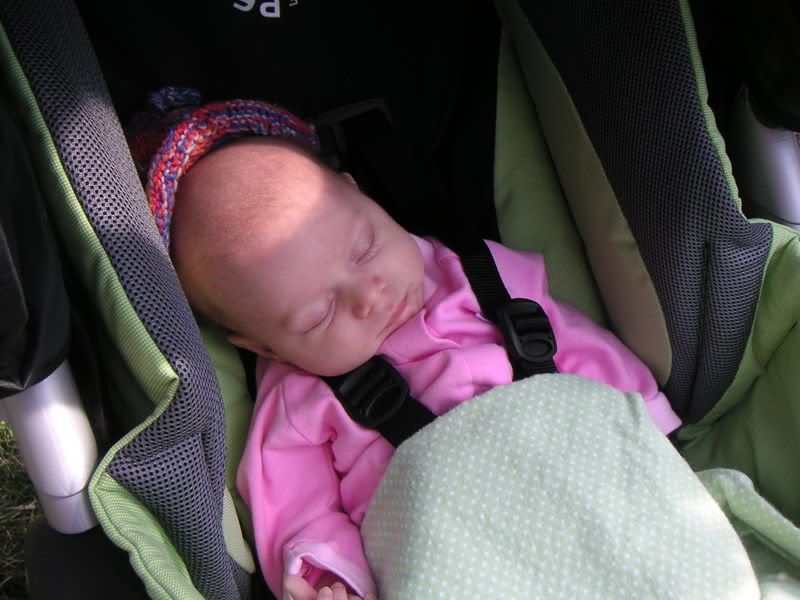 Marcus showing off his fang.